The beauty industry faces a significant challenge in meeting consumer demands for imported cosmetics. In order to keep up with these trends, the supply chain must prioritize distribution channels and product safety during transportation.
This is especially crucial since many cosmetic products require temperature control and expedited delivery to reach global markets.
GLC is committed to providing you with:
End-to-End visibility: you can trust in
Reliable Inventory Management
Autonomous supply chain
Cost-effective transportation
"The cosmetic industry in the US is about 72 billion and projected to be $390 billion globally by 2024…. Women want products that do no harm to themselves or the environment… They want eco-friendly and sustainable packaging".
– Forbes
Why Should Beauty Companies Choose GLC's Logistics Solutions?
Freight Forwarding
Our vast experience of transporting cosmetics and perfumes allow us to offer rapid deliveries, selecting the best modes of transportation and effective routes. We ensure the products are shipped in temperature-controlled environments to avoid damage.
Customs Brokerage
With our extensive knowledge of the regulations governing cosmetics, our team handles the necessary documentation and permits required for a successful shipment. We ensure that every aspect of the process is handled professionally and efficiently.
Warehousing & Distribution
Our team is equipped to handle all aspects of the process, including picking, packing, storage, and management. We are committed to following all of our customers' requirements, ensuring that each product is handled efficiently and with the utmost care.
All-Risk Cargo Insurance
GLC will protect your goods against any risk during the transportation process. Whether it's due to negligence, misconduct, or a natural disaster, you can rest assured that GLC will take care of any damages and cover the costs of the entire shipping process.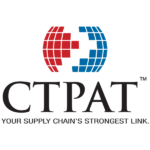 Do you need a quote?
Fill out this form and we will contact you soon
Stay Current on Our Freight Forwarding Trends