At GLC, we are committed to providing the highest standard of accuracy and reliability for the pharmaceutical cold chain. We understand the importance of time sensitivity within this industry and take every measure to ensure that our services are managed with the utmost care.
Our inventory management systems are designed to minimize errors and ensure that clients receive the supplies they need in a timely manner. We strive to be a trusted partner in the pharma industry and are dedicated to providing the best possible services for our clients.
Medications and treatments must be accessible to everyone!
The global pandemic has presented many challenges to the pharmaceutical industry, especially related to the demand for vaccines and PPE (Personal Protective Equipment), as well as the disruption of clinical trials. GLC is a well-positioned logistics partner committed to providing solutions to these issues. Our network affiliations and different stakeholders enable us to develop innovative strategies to increase efficiency and reduce costs in the Pharmaceutical Supply Chain.
Why should Pharma Companies choose GLC logistics Solutions?
At GLC, we understand the importance of temperature preservation of sensitive pharmaceuticals in every ocean, air, and ground shipment. We use the latest technology and temperature-controlled packaging to ensure that the quality and efficacy of the product are not negatively impacted during transportation.
GLC's in-house Customs Broker service is an invaluable asset during this unprecedented time. Our experienced brokers are qualified to represent the interests of our clients before United States Customs, The Food & Drug Administration, FDA, and other agencies involved in the clearance process.
Our team of expert logistics professionals is highly experienced in the storage and handling of pharmaceuticals.
We take the utmost care to ensure that products are delivered safely and on time.
We offer an All-Risk Cargo Insurance policy that can protect your shipment against damages, accidents, natural disasters, and all other possible risks. With our policy, you can be sure that your valuable cargo will arrive at its destination safely and securely.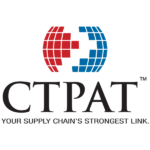 Do you need a quote? Fill out this form and we will contact you soon
Stay current on our freight forwarding trends
According to a report by the IQVIA Institute for Human Data Science, global spending on medicine is projected to reach $1.5 trillion by 2023. Due to the sheer volume of materials that need to be transported and stored in sanitary conditions. All the players in the supply chain must work together, to ensure that the products reach the customer in a safe, timely, and cost-effective … Read More