The supply chain for outdoor lifestyle companies typically involves several stages, including sourcing, manufacturing, transportation, and distribution. We can handle all processes in one dedicated service! Our strategically located headquarters are a great benefit for companies who are looking to expand into a national or international market.
The global outdoor apparel market size was valued at USD 184.6 billion in 2020 and is expected to grow at a compound annual growth rate of 5.3% from 2021 to 2028. The increasing demand for sustainable and eco-friendly products is driving the growth of the outdoor apparel market. Many outdoor lifestyle companies are investing in sustainable sourcing and manufacturing practices to meet this demand.
-Grand View Research
Why should Outdoor Lifestyle Companies choose GLC logistics Solutions?
Following sustainable supply chain practices, GLC freight forwarding services are ready to cover outdoor lifestyle logistics needs. Whether you select ocean, air, rail, or truck, our team of experts will provide you with great rates and end-to-end visibility.
Our Brokerage team will help companies determine the correct tariff classification for their products to determine the amount of duty that must be paid on the products. They can also handle valuation, compliance, risk management, and more.
Our warehousing solutions include seven strategically placed hubs throughout the United States. These hubs are equipped to handle all your inventory management needs, including storage, picking, packing, and domestic distribution, among others.
We offer an All-Risk Cargo Insurance policy that can protect your shipment against damages, accidents, natural disasters, and all other possible risks. With our policy, you can be sure that your valuable cargo will arrive at its destination safely and securely.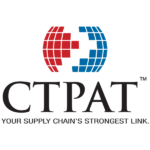 Do you need a quote? Fill out this form and we will contact you soon
Stay current on our freight forwarding trends