When it comes to health and wellness products, efficient logistics can make all the difference.
We understand that when it comes to health and wellness products, efficiency and reliability are critical. That's why our team specializes in providing tailored logistics solutions that prioritize the safe and timely delivery of your products, no matter where they need to go.
At GLC, we know that your primary focus is improving people's health and wellbeing, and that's why we're committed to taking care of the logistics side of things. From pharmaceuticals and medical devices that requires special needs in the supply chain. When it comes to health and wellness products, efficient logistics can make all the difference.
According to a report by MarketsandMarkets, the global healthcare logistics market size is projected to grow from $82.4 billion in 2020 to $132.4 billion by 2025, at a CAGR of 9.9% during the forecast period.
Why should health and wellness companies choose GLC logistics Solutions?
Freight Forwarding
To succeed in the health and wellness industry, it is crucial to prioritize the quality and integrity of your products. At GLC, our team has a wealth of expertise in handling all sorts of shipments, including those that require specialized handling or regulatory compliance. We guarantee that your products will arrive on time and in top condition.
Customs Brokerage
For health and wellness companies, customs brokers play a critical role in ensuring that their products are cleared through customs without any delays. This is particularly important for perishable items such as dietary supplements, vitamins, and other health products that have a limited shelf life. Customs brokers also provide guidance on trade agreements, duty rates, and other customs-related issues that can impact health and wellness companies.
Warehousing & Distribution
Warehousing and distribution are essential for health and wellness companies that want to ensure their products reach their intended destination efficiently and safely. If you Look for a warehouse and distribution center that is strategically located to ensure efficient and cost-effective transportation of your products. Consider GLC as your logistics partner.
E-Commerce Fulfillment
We are committed to providing you with the best protection against any unforeseen events. Our cargo management services will give you the peace of mind that your goods are in safe hands.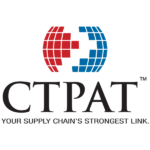 Do you need a quote? Fill out this form and we will contact you soon
Stay current on our freight forwarding trends