If you are searching for a good Food Stuff logistics partner, you landed at the right place.
We focus on fulfilling consumer demands by offering the right quantity and quality of the products and with on-time delivery, understanding that food products have a short shelf-life.
The food industry has unique logistics requirements that must be met to ensure the safe and efficient transportation of products. Environmental factors such as temperature, humidity, and light exposure can significantly affect food products, making temperature control a critical consideration.
At GLC, we understand the specialized logistics needs of the food stuff. Our logistics solutions are customized to meet the demands of food companies, including temperature control, appropriate packaging, regulatory compliance, and quality control. With over a decade of experience in the logistics industry, we have the expertise and capabilities to provide end-to-end logistics solutions for food companies worldwide. We ensure that your cargo won't have any issues while arriving at the consumer's hands!
Some Statistics About the Food Stuff Industry
20% of America's economic activity is moved by the Food and Agriculture sector. 95% of the nation´s food is processed in distribution centers before sending it on to grocery outlets.
Why should Food Stuff companies choose GLC logistics Solutions?
Freight Forwarding
We follow FDA guidelines for food and beverage transportation to ensure that all of our products are kept safe and at the appropriate temperatures. Our vehicles and containers are thoroughly and regularly cleaned between each use to ensure that no contamination occurs. 
Customs Brokerage
We maintain the communication with FDA when it refers to the transportation of specific products that may need health certificates or permits from the country of origin. We are experienced in obtaining the required documentation to ensure your cargo passes safely and quickly.
Warehousing & Distribution
GLC is proud to offer a high-quality service that meets the strictest health and sanitation standards. The GLC warehouses are well-equipped to store a variety of food items, from dry to refrigerated and frozen, and the GLC team is committed to meeting the needs of our customers.
E-Commerce Fulfillment
We offer real-time visibility so that you can track the e-commerce orders we are fulfilling and check inventory levels. GLC is committed to offering End-to-End visibility, Reliable Inventory Management, an Autonomous supply chain, and Cost-effective transportation.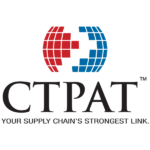 Do you need a quote? Fill out this form and we will contact you soon
Stay Current on Our Freight forwarding Trends