If you are searching for a good Food Stuff logistics partner, you landed at the right place. We focus on fulfilling consumer demands by offering the right quantity and quality of the products and with on-time delivery, understanding that food products have a short shelf-life. We ensure that your cargo won't have any issues while arriving at the consumer's hands.
Some Statistics about the Food Stuff industry:
20% of America's economic activity is moved by the Food and Agriculture sector.
95% of the nation´s food is processed in distribution centers before sending it on to grocery outlets.
Why should Food Stuff companies choose GLC logistics Solutions?
We follow FDA guidelines for food and beverage transportation to ensure that all of our products are kept safe and at the appropriate temperatures. Our vehicles and containers are thoroughly and regularly cleaned between each use to ensure that no contamination occurs. We care about providing our customers with the best quality products, and we take all necessary steps to ensure that our standards are met.
We maintain the communication with FDA when it refers to the transportation of specific products that may need health certificates or permits from the country of origin.
Our brokerage team is here to help! We are experienced in navigating the FDA rules and regulations and obtaining the required documentation to ensure your cargo passes safely and quickly.
We are proud to offer a high-quality service that meets the strictest health and sanitation standards. Our warehouses are well-equipped to store a variety of food items, from dry to refrigerated and frozen.
We are committed to providing a safe and reliable service that meets the needs of our customers.
We offer real-time visibility so that you can track the e-commerce orders we are fulfilling and check inventory levels. We also offer customs packaging services, including kitting, repacks, and more. GLC is committed to offering End-to-End visibility, Reliable Inventory Management, an Autonomous supply chain, and Cost-effective transportation.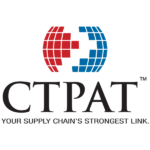 Do you need a quote? Fill out this form and we will contact you soon
Stay current on our freight forwarding trends
Food supply chains can be complex and involve multiple stages and participants. Here's an overview of the journey your food takes from farm to plate: Fresh Food Production Food production typically starts with farmers, who grow crops or raise animals for meat, dairy, and egg production. Farmers may sell their products to processors or directly to consumers through farmers' markets, community-supported agriculture (CSA) programs, or … Read More
Question of the month with our Licensed Customs Broker, Jessica Parks: Answer:   No, as of July 24th, 2022, Customs will reject any entries filed with the code UNK in the Entity Number field for the FSVP Importer's DUNS. Per FDA Regulations, 21 CFR 1.509(a), FSVP importers will be required to ensure that their valid, 9-digit DUNS number is provided in the Entity Number field. The … Read More