The automotive industry relies heavily on logistics to ensure the timely delivery of materials and components to manufacturing plants and the efficient distribution of finished vehicles to dealerships and customers. Any disruptions in the logistics process can significantly impact production schedules, supply chain performance, and ultimately, the company's bottom line. We know it! And that's why GLC is the partner your company is searching for. Our best-in.-class technology systems and management strategies will cover every stage at manufacturing operations.
The automotive industry encompasses a variety of different types of companies involved in the design, development, production, marketing, and sale of vehicles. Some of the common types of companies that belong to the automotive industry include:
Automakers
Parts suppliers
Dealerships
Aftermarket suppliers
Finance and insurance companies
Rental car companies
According to a report by Markets and Markets, the global automotive logistics market is expected to reach USD 472.9 billion by 2025, growing at a compound annual growth rate (CAGR) of 5.6% from 2020 to 2025.
The market has increased due to massive vehicle production, especially in Asia and Oceania, infrastructure projects, and the advent of electric vehicles.
Why should CPG companies choose GLC logistics Solutions?
Freight forwarding in the automotive industry supply chain involves the transportation of raw materials, components, and finished vehicles. Our vast freight networks will help you to ship quickly and with the best rates. We have ocean freight partners in the most important ports of the world that allow us to offer flexible and timely deliveries.
The automotive industry is subject to environmental, safety, and trade regulations. GLC ensures compliance with all of them to avoid delays and penalties. Our team of experts will help you navigate the strict rules about importing vehicle motors, and. auto parts. They will handle documentation and processes for you to focus on growing your business.
When it comes to warehousing for the automotive industry, we refer to storage space, some climate-controlled environments, efficient organization, and security.
GLC can put all those components together to offer you the best warehousing service in our 7 hubs around the US.
Automotive companies often transport their products over long distances and through various modes of transportation. This exposes their products to a range of risks, such as theft, damage, or loss. Our All-risk cargo insurance provides coverage against these risks, offering financial protection in case something goes wrong during transit.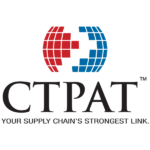 Do you need a quote? Fill out this form and we will contact you soon
Stay current on our freight forwarding trends
The disruptions in supplies of key raw materials and components over the last three years have been driven by a range of factors, including the COVID-19 pandemic, natural disasters, geopolitical tensions, and shifts in consumer demand. In the case of the automotive industry, one key driver of the recent shortages has been the cancellation of orders for microprocessors in response to a slump in auto … Read More