Subscribe to our Newsletter
Global Logistical Connections
Global Logistical Connections' mission is to connect companies on an international scale through information and supply chain management that provides success and maximized revenues. Our headquarters in Los Angeles, California positions us next to the largest port in the United States. We have branch offices in Chicago, Illinois, Miami, Florida, as well as Bogota, Colombia. Our newest office is now open in Charleston, South Carolina.
Through an emphasis on customer service to our clients as well as our valued worldwide partners, we have been rewarded with extensive support and growth. It is our dedicated and custom built service that separates us from our competitors. We value a sense of urgency and impeccable execution in the services we provide. We encourage a "Speak Up, Listen, and Take Action" culture amongst our teams, and embody a "No Excuses" mentality toward success.
Global Logistical Connections is guided by our Three Pillars of Success: Attitude, Effort, and Self-Improvement. We believe that when our clients and partners win, we win, and our Three Pillars grant us an engaged and performance-based culture with an emphasis on efficiency, productivity, agility, and reliability.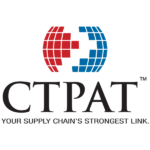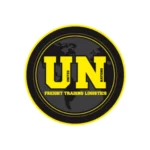 Contact Global Logistical Connections Today
Stay Current with the Latest GLC News
Global Logistical Connections' Services
In today's world our business has become increasingly driven by international trade, and partnerships through our valued agents across the world has allowed GLC to achieve a competitive advantage in our marketplace. From our Warehousing and Distribution Operations to our Customs Brokerage and Freight Forwarding expertise, we are a complete supply chain management corporation. Learn more about all of our services.
Freight Forwarding
In the 21st century, your products and services need to keep up with the speed of your business ideas. GLC's proven best-in-class international and domestic freight forwarding services enable companies to remain ahead of the competition getting product to market quickly and efficiently.
Warehousing & Distribution Services
When it comes to warehousing, distribution, and storage services, GLC's state-of-the-art facilities ensure your products are safe, secure, and ready for shipment. From the end of the production line to the hands of your customers, GLC's distribution services offer secure, reliable, and trusted transport.
Customs Brokerage
GLC's Customs Brokerage Division guarantees that your shipments have a literal "safe passage." Regardless of the commodity, GLC's fully licensed and qualified brokers will navigate the complex rules and regulations set forth by the U.S. Customs and Border Protection Agency to ensure you are compliant.
Air Freight Services
When your cargo needs to move quickly, and with accuracy, Air Freight is the preferred mode of transportation. GLC's vast network provides far-reaching coverage of all major airports allowing for flexible routing, visibility, and secure end-to-end service.
E-Commerce Fulfillment Services
From receiving goods and real time inventory management to custom kitting and on-time deliveries, GLC's core competencies are your e-Commerce solutions. Whether you require fulfillment by merchant (FBM) or fulfillment by Amazon (FBA), GLC's knowledgeable e-Commerce department will ensure a fluid and transparent end-to-end experience.
Supply Chain Consulting
Years of global trade experience, technology, logistics, and customer satisfaction are just a few key elements in the superior workflow of GLC's Supply Chain Consulting. GLC's comprehensive expertise includes global interconnected and interlinked networks combined with state-of-the-art information and cutting-edge, proven logistics.