The pet supply sector is a fast-growing industry that is constantly evolving to meet the changing needs of pet owners. As such, effective logistics is essential to ensure that pet owners can access the products they need to care for their pets.
GLC provides you with:
Timely Delivery
Inventory Management
Cost Management
Customer Satisfaction
Competitive Advantage
Some Statistics about the Pet Supply Industry
The global pet food market reached a value of US$ 112.87 billion in 2021. Looking forward, the market is projected to reach US$ 154.04 billion by 2027. North America is estimated to contribute 43% to the growth of the global market during the forecast period.
Why should Pet Supply companies choose GLC logistics Solutions?
GLC understands that delivering high-quality pet accessories, treats, and vet care can be challenging. That's why we offer freight forwarding with the exact requirements you need. Our air and ground transport services include temperature-controlled options, so you can trust that your products will arrive in the best condition. Plus, you'll get competitive rates, end-to-end visibility, and reliable information.
Our experienced e-commerce department and advanced warehouse management systems enable us to offer faster fulfillment, more cost-effective controls, and the convenience of home delivery. With our fulfillment by the merchant, inventory management, and worldwide coverage services, you can be sure that you have the competitive edge you need to succeed in the ever-changing e-commerce market.
GLC's distribution services provide a secure and reliable connection between your production line and the end user. Our trusted transport solutions are backed by a variety of warehouses located in regions that specialize in imports and exports, wholesalers, and transportation businesses. We have access to the most efficient shipping networks to ensure the best cost-effective solutions.
We are committed to providing you with the best protection against any unforeseen events. Our cargo management services will give you the peace of mind that your goods are in safe hands.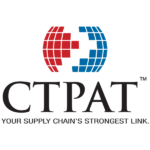 Do you need a quote? Fill out this form and we will contact you soon
Stay current on our freight forwarding trends