Home and Garden Industries have a unique logistics process that requires planning and execution to ensure that products are delivered to customers in an efficient way. We are at the forefront of this market trend, offering a wide range of services to help your company meet the demands of this rapidly evolving industry.
Our strategically located headquarters are a great benefit for companies who are looking to expand into a national or international market. Our team is dedicated to providing customized services that meet the unique needs of our customers. One of our key priorities is ensuring the safe and timely transportation and delivery of your products, while maintaining the high quality that your customers expect.
We understand that efficiency is critical in the home and garden market, and that's why we work tirelessly to ensure that your goods are delivered on time, every time. With our expertise and experience, we can help you streamline your supply chain, optimize your logistics operations, and improve your overall customer satisfaction.
At GLC, we are committed to delivering exceptional value and service to our customers. Let us help you stay ahead of the competition and take your business to the next level.
"The global home and garden market size was valued at USD 1,328.8 billion in 2020, and it is expected to grow at a compound annual growth rate (CAGR) of 4.8% from 2021 to 2028".
– Grand View Research
Why Should Home & Garden Companies Choose GLC's Logistics Solutions?
Freight Forwarding
GLC offers international and domestic transportation, utilizing different modes of transportation (ocean, air, rail, trucking), optimizing supply chains for home and garden industries, and also helping them to reduce costs and improve efficiency.
Customs Brokerage
If you are trying to import or export home and garden products, our GLC Customs Brokerage division will work alongside you to ensure your shipment comply customs regulations.
Warehousing & Distribution
Home and Garden products, including furniture, appliances, and outdoor equipment, may need significant storage space. for that reason, this industry needs 3PL  partners with enough space and capacity to accommodate the products. Our 7 State-of-the-Art within the US will perfectly handle your inventory, packaging it carefully and loading it securely.
E-Commerce Fulfillment
e-Commerce fulfillment is becoming increasingly important for the home and garden industry, with a growing number of consumers choosing to shop online. GLC is your best choice as we ensure a fluid and transparent end-to-end experience and the best customer service for your clients.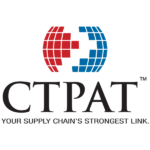 Do you need a quote? Fill out this form and we will contact you soon
Stay current on our freight forwarding trends