Subscribe to our Newsletter
GLC Mexico
As an integral part of Global Logistical Connections (GLC) branches around the world, GLC México stands proudly alongside our established offices in Colombia, the USA, and Israel. Situated in the bustling city of Guadalajara, our strategic location offers a distinct advantage in the supply chain industry, serving as a key link between North America and the rest of Latin America. Guadalajara is not only a cultural and economic epicenter but also a crucial nexus for logistics and transportation networks, providing optimal access to major markets.
Offering a comprehensive range of logistics services, from freight forwarding to customs brokerage, as well as e-commerce fulfillment, warehousing, and distribution services, GLC México continues the company's tradition of excellence, ensuring seamless connections and top-tier solutions for our valued clients.
Guided by their Pillars of Success—Enthusiasm, Respect, Authenticity, and Work Ethic—GLC believes that their success is intertwined with that of their clients and partners. This philosophy drives an engaged and performance-based culture, emphasizing efficiency, productivity, agility, and reliability.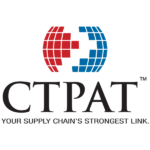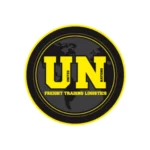 Contact Global Logistical Connections Today
Stay Current with the Latest GLC News
Global Logistical Connections' Services
In today's world our business has become increasingly driven by international trade, and partnerships through our valued agents across the world has allowed GLC to achieve a competitive advantage in our marketplace. From our Warehousing and Distribution Operations to our Customs Brokerage and Freight Forwarding expertise, we are a complete supply chain management corporation. Learn more about all of our services.
Freight Forwarding
GLC México specializes in freight forwarding, acting as a trusted intermediary between clients and transportation services. With a deep understanding of global logistics, we facilitate the smooth movement of goods, ensuring timely and efficient delivery across various modes of transportation.
Warehousing & Distribution Services
GLC México boasts state-of-the-art warehousing facilities, guaranteeing that your products remain safe, secure, and primed for dispatch. Beyond mere storage, our integrated approach ensures a seamless flow from the end of the production line right to your customers.
Customs Brokerage
In the intricate landscape of international trade, GLC México stands out with its dedicated Customs Brokerage Division, ensuring a seamless and "safe passage" for all your shipments. Our team of fully licensed and qualified brokers is adept at navigating complex regulations, ensuring full compliance with all requirements.
Air Freight Services
For shipments demanding swift and precise delivery, GLC México's Air Freight is the optimal choice. With an extensive network encompassing major Mexican airports such as Mexico City International Airport, Cancún International Airport, and Guadalajara International Airport, we ensure comprehensive coverage and flexible routing options.
E-Commerce Fulfillment Services
From intake of goods in Mexico to real-time inventory management, GLC México offers comprehensive e-Commerce solutions tailored to the dynamic Mexican market. Whether you're looking at Fulfillment by Merchant (FBM) or Fulfillment by Amazon (FBA) within Mexico, our adept e-Commerce team promises a seamless and transparent journey from start to finish.
Supply Chain Consulting
GLC Mexico stands as a beacon of excellence in the realm of supply chain consulting, leveraging years of global trade experience to offer unparalleled services. Our profound knowledge is evident in the intricate web of global interconnected and interlinked networks they deftly navigate, showcasing their comprehensive expertise.